Your premier commercial security and fire alarm company
TEAMWired is a full-service, security and fire system installation and custom integration company, specializing in commercial applications.
Serving Houston and the Gulf Coast Region since 2007
WE ARE HIRING
Our TEAM is comprised of highly skilled technicians, a knowledgeable sales force, dedicated management, and a vetted design TEAM with extensive training in code and standards from the top schools with credentials to match. All members carry a skill base of knowledge, accuracy, workmanship, productivity, and pride in our company and our work.
TEAMWired has 24/7 emergency service technicians with a vast inventory of new and loan equipment to prevent any downtime at your business. This is a TEAMWired service that is unmatched.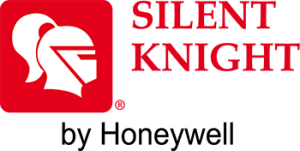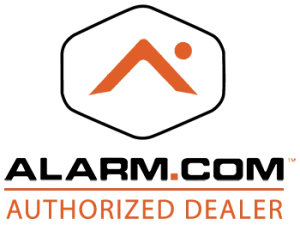 Utmost attention to detail to ensure your unique requirements and life safety goals are met.
From single-camera surveillance to multi-location security and access control management, our design team will provide scalable options.
Our integrated security systems are designed and installed in your business to detect and notify you of attacks and break-in attempts. These systems expand the ordinary capability to a great variety of automation tasks as well as monitor the assets of your business space.
TEAMWired is well versed in building retrofits, renovations, tenant build-outs and additions to existing fire alarm systems.
Having access to your security footage at all times will give you a much-needed sense of control over your business and will help you achieve peace of mind.
Experience the power of modern access control
Having control over the goings-on of your business is important if you want to maintain a productive and dynamic working environment. Access control solutions from TEAMWired are some of the best ways to help ensure just that. We offer a wide range of access control solutions to suit the vast variety of businesses we cater to. The system logs and tracks the identities of those who enter, creating a record that can be combined with recorded video for even greater value.
Our highly trained team of technicians will install your system quickly and seamlessly so that they are easily accessible and managed effortlessly managed. With the promise of a better monitored and more productive working environment, there really isn't anything to lose from calling TEAMWired today to find out more!
What our clients are saying

I can not say enough wonderful things about Alana, She remembered me from my first call and has asked more than once how things are going. The Team Wired team is fantastic!
Matthew J.
Pat S.
I have worked with Bart & his Team for years in the Self Storage Industry. They are the Best of the Best in their field. Team Wired is very good at what they do. They respond and you can count on them to fix your problem. They take time out to educate our Store Managers on operating a system or just take their called to help them with a problem. It's is obvious they care about what they do. I highly recommend TeamWired . Customer service is everything to them. They take care of their customers!
Sharon M.
I use several different vendors but for my security cameras I will only use Team Wired. They are extremely professional. They always call to follow up when they will be out and to ensure our needs are met. The team is without a doubt tops in customer service! I will recommend this company to anyone!
Doris A.
Did a work order for my company through Service Channel, got a call from Amy within 10 minutes that someone would be out in 2 hours, next call from Wes and he was able to remote into out system for our security gates. Had us up and going withing less than 10 minutes. Always a pleasure to work with these two. THEN Amy called back to say if need anything else just let her know.